Selling tickets at any venue
If you don't have your own website, no problem. You can sell tickets online with our widget on any platform — it can be a Facebook or Vkontakte page, an Instagram profile or a Telegram channel. The main thing is that all the functionality of the widget is available in full, regardless of the site where you place it.
Hall scheme and ticket categories
There are already more than 6 000 seating plans available in the system that you can use to help viewers quickly select the seating they need. If none of the current schemes suits you, we will promptly draw a scheme of your unique hall. Buyers can easily navigate by ticket categories - we will mark the sectors with different colors, and when you hover over the appropriate place, we will show the price of the ticket.
Statistics
Detailed statistics on ticket sales is available in your personal account. Who, when and at what price buys tickets for your event - now you will know everything about how your tickets are sold in real time and adjust sales channels to fill the hall.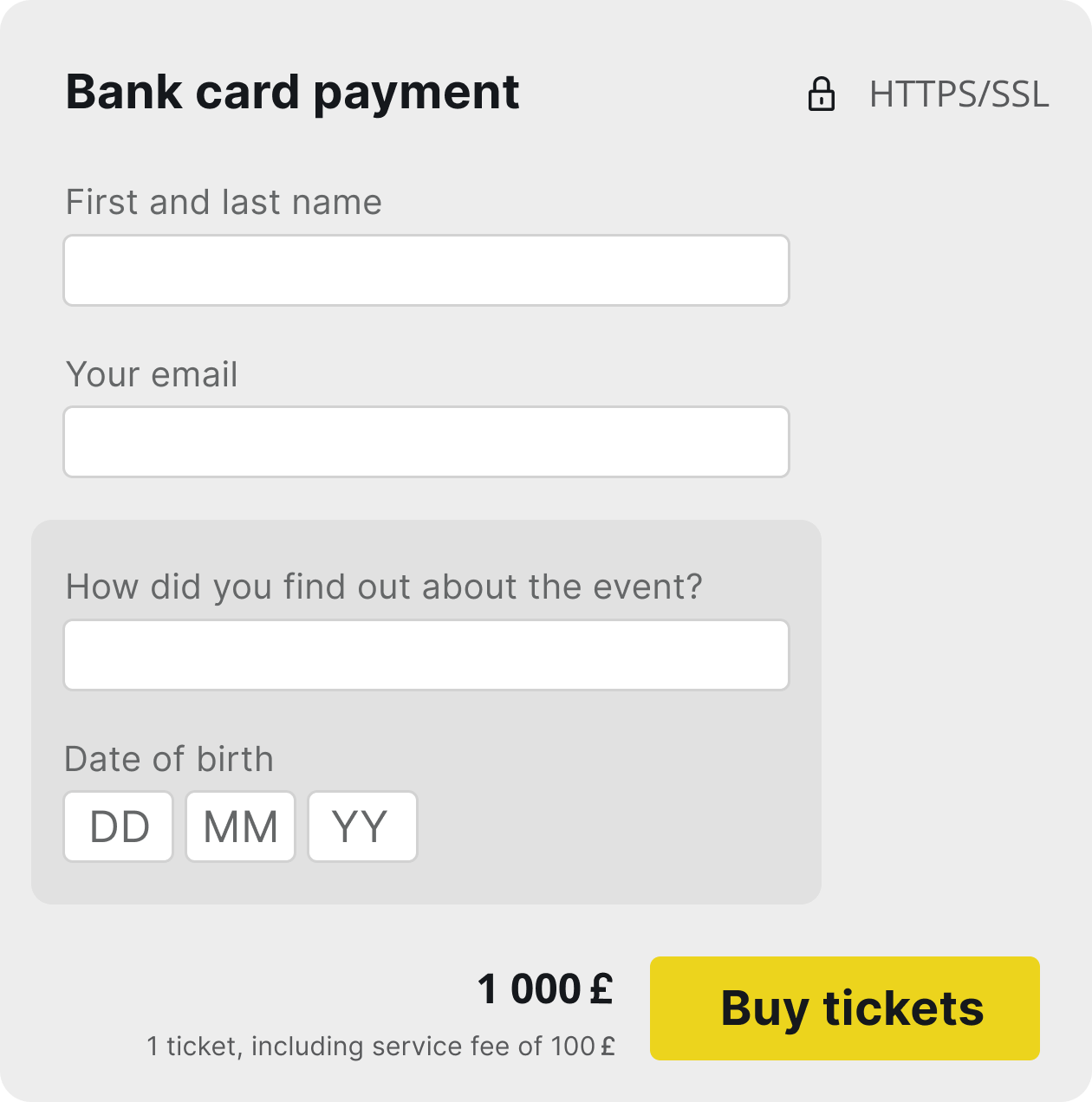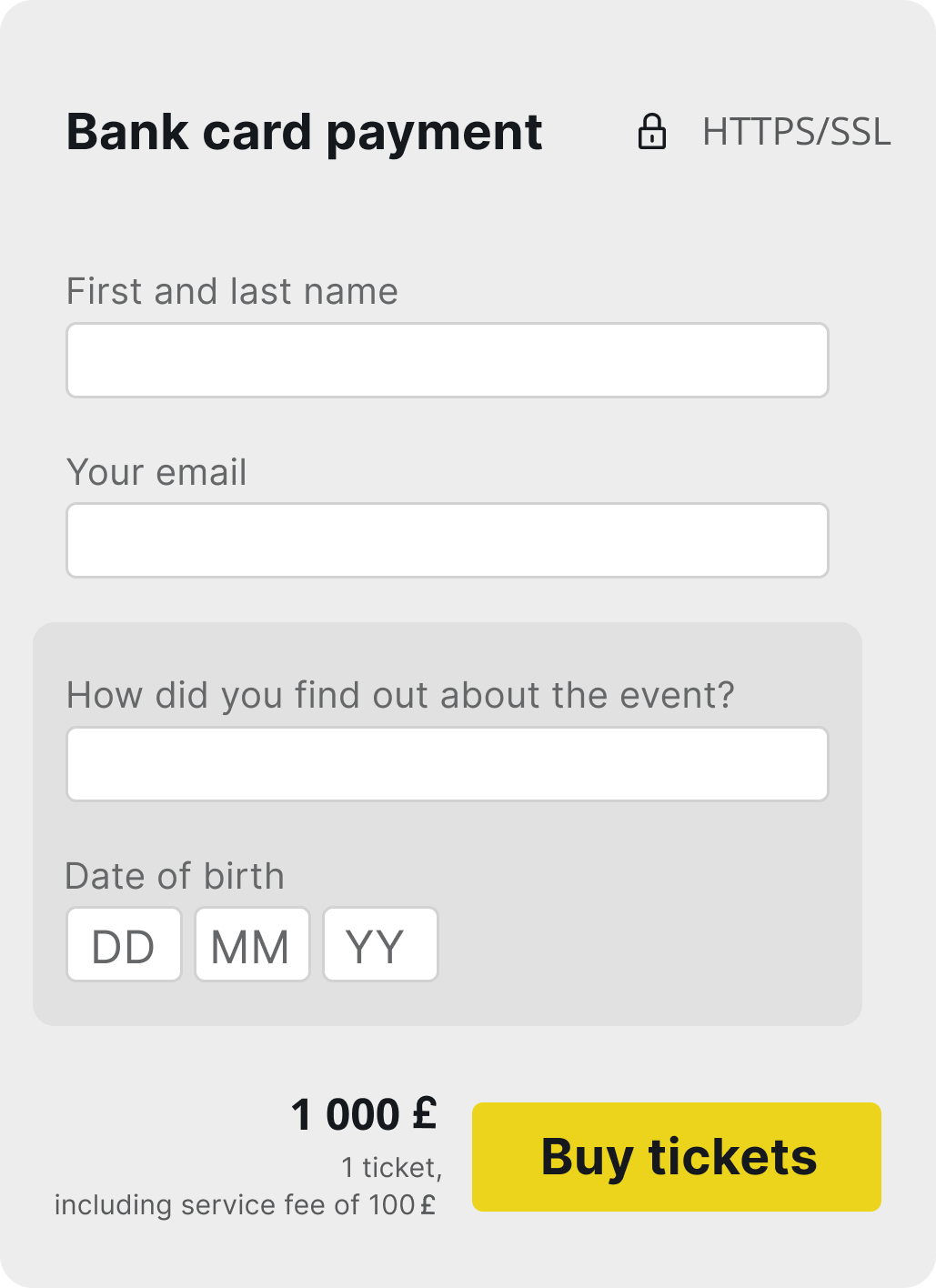 Conversion
widget
Do you want to know what platforms buyers come to you from and how they find out about your events? Or show the number of remaining tickets in each category.
We can provide our widget with additional fields that will help you collect data about your viewers and increase conversion.
Online
filling the hall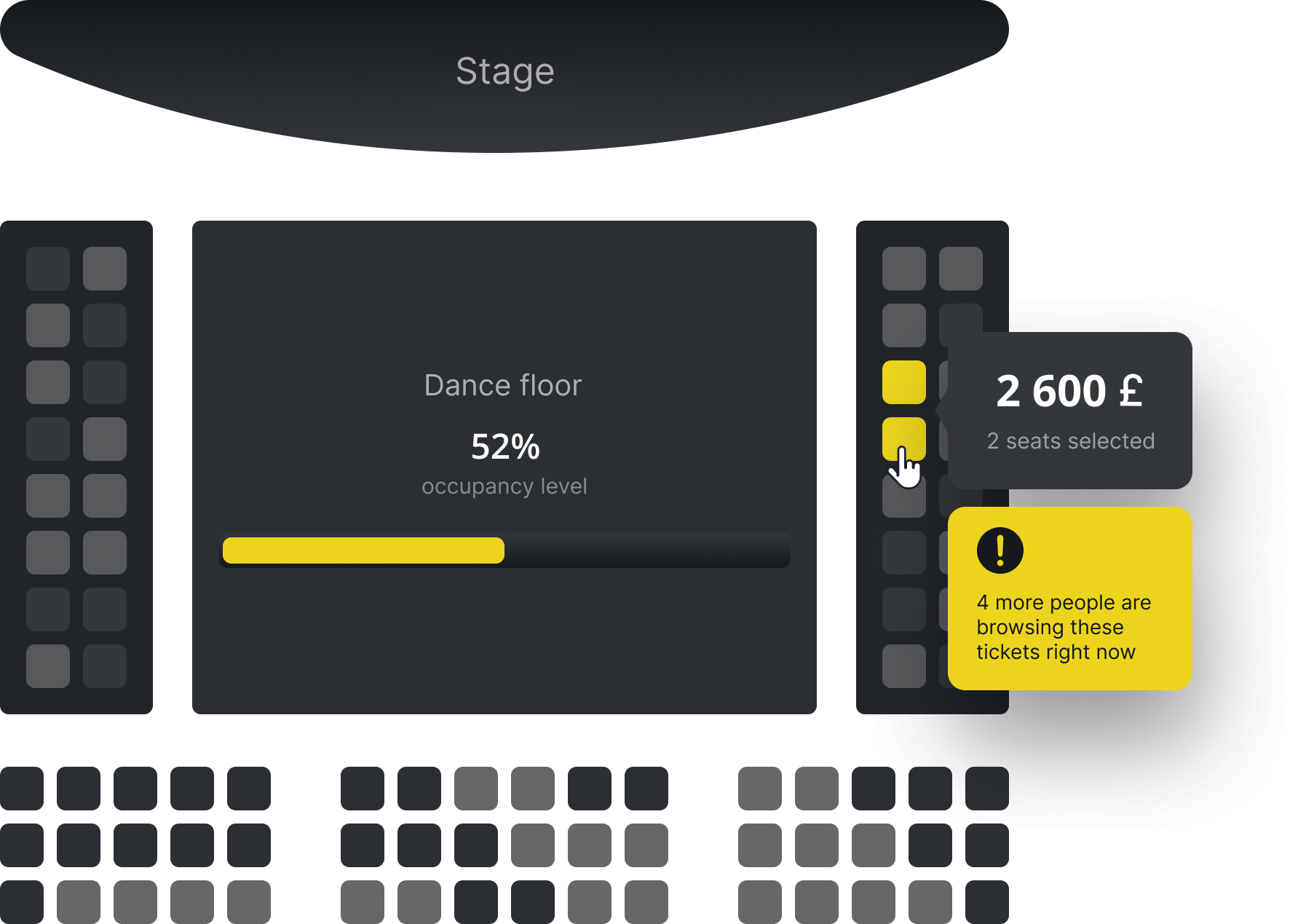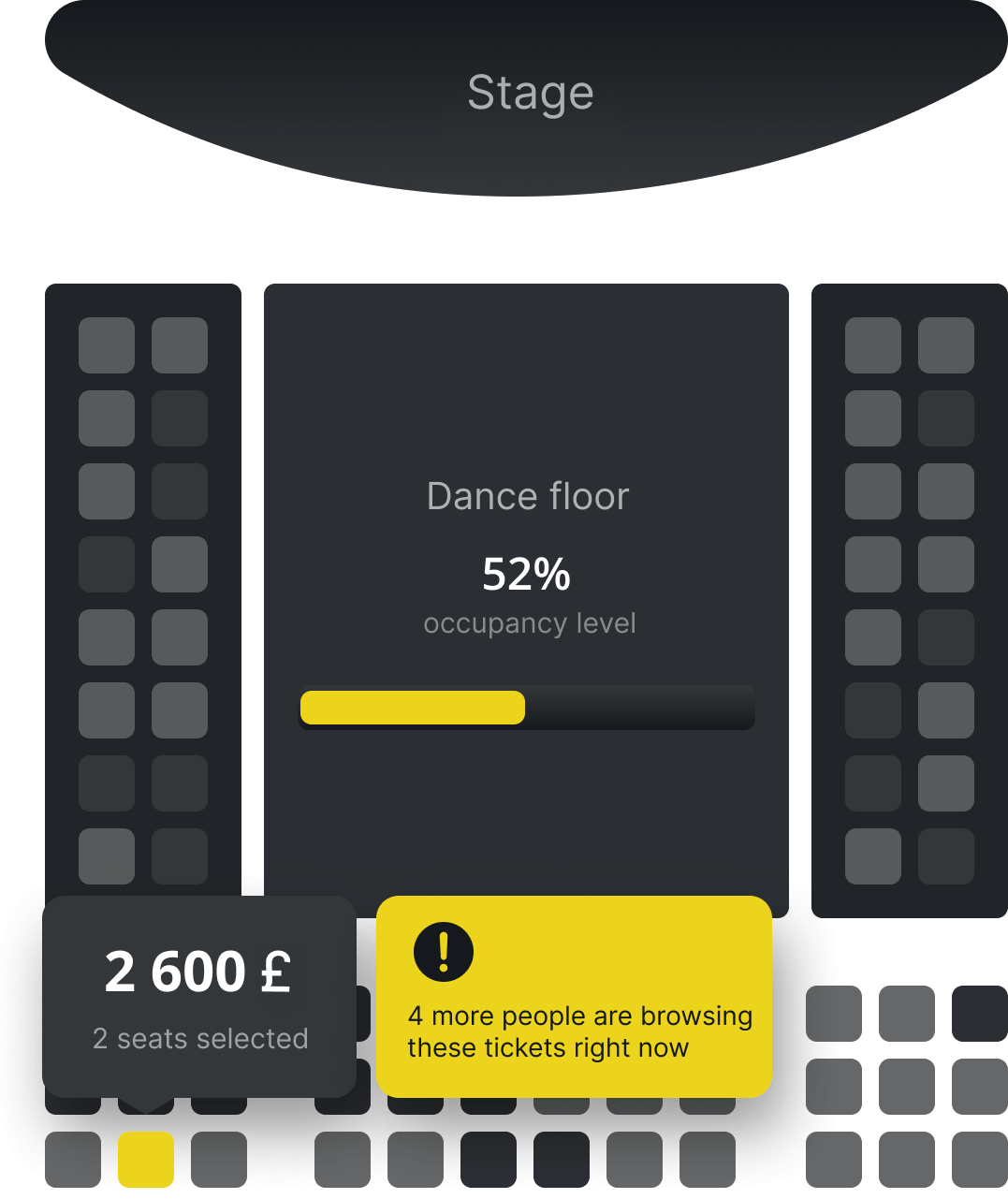 Are your tickets selling out fast, and the audience is eager to choose the best seats? We have added to our widget the ability to monitor the filling of the hall in real time. Spectators will be able to see which seats are already occupied, and which tickets are being bought right now. This will help you to choose the best location - especially if you need to buy several tickets for neighboring seats - and have time to buy tickets before others.