Entry to the venue logistics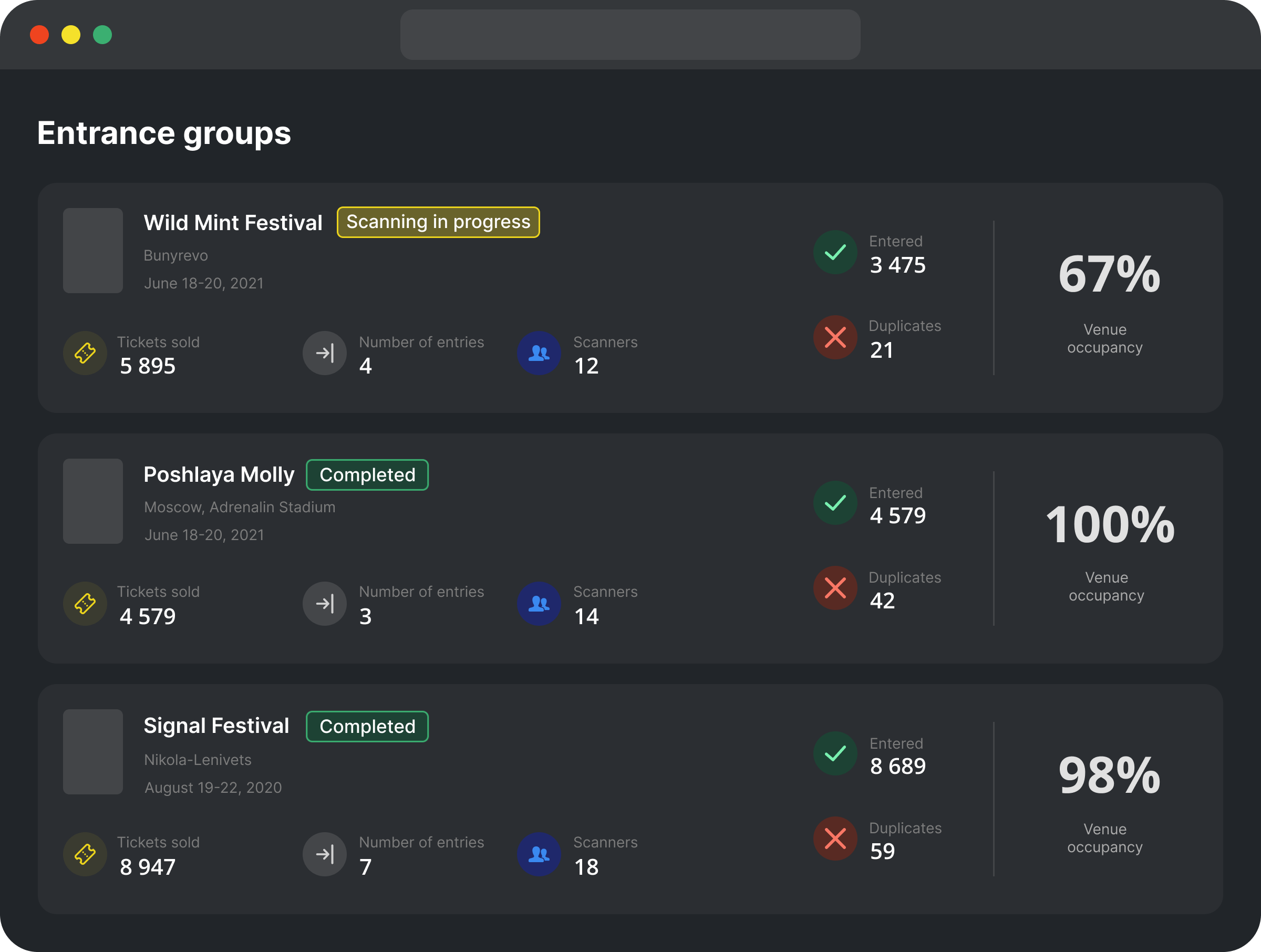 Checking tickets and guests at the entrance is an important part of any event that needs to be properly organized so that everyone is satisfied. Our tools for organizing the entrance group remove all headaches and allow you to make access to the event enjoyable for all categories of guests.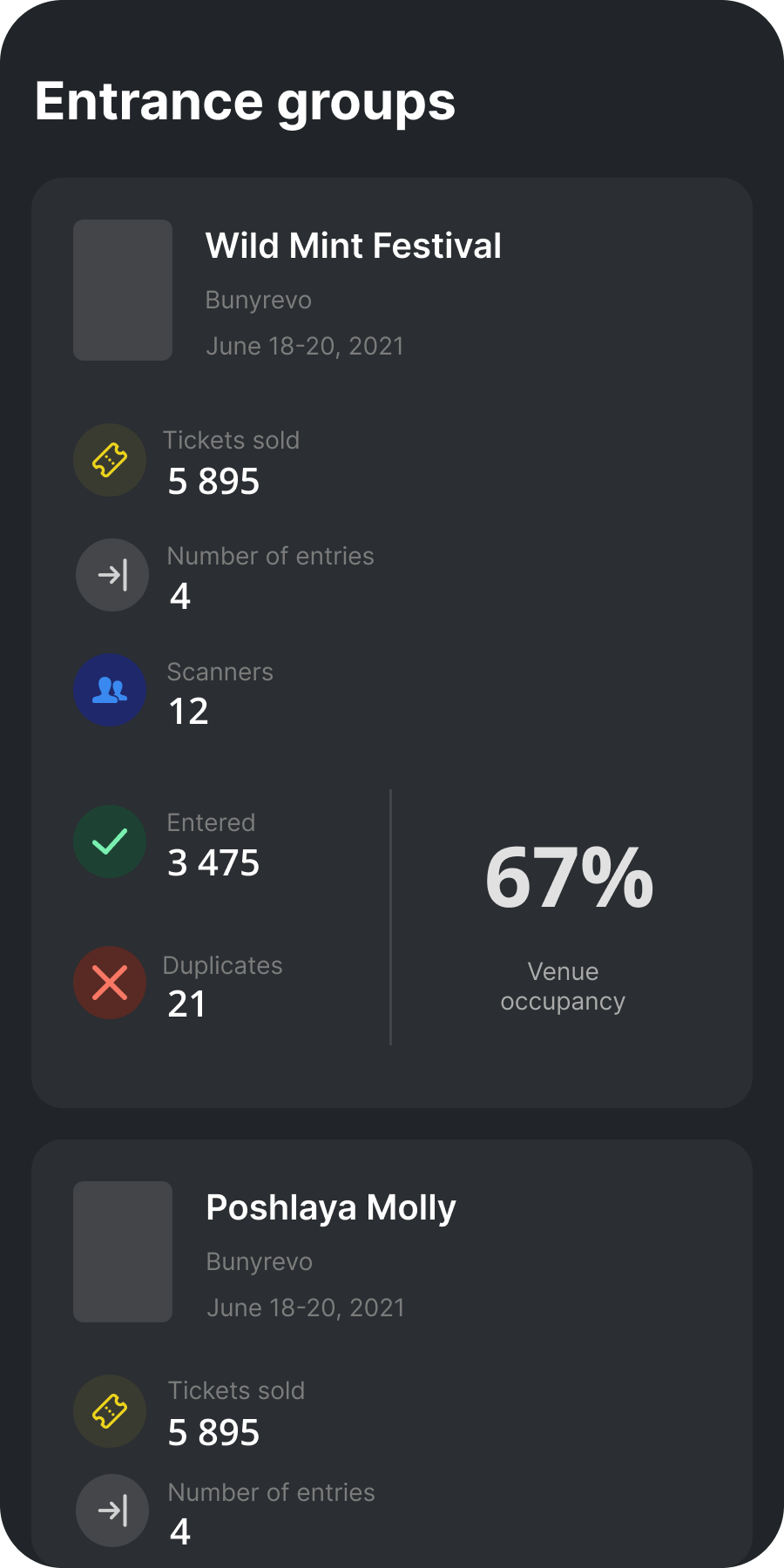 Standalone scanners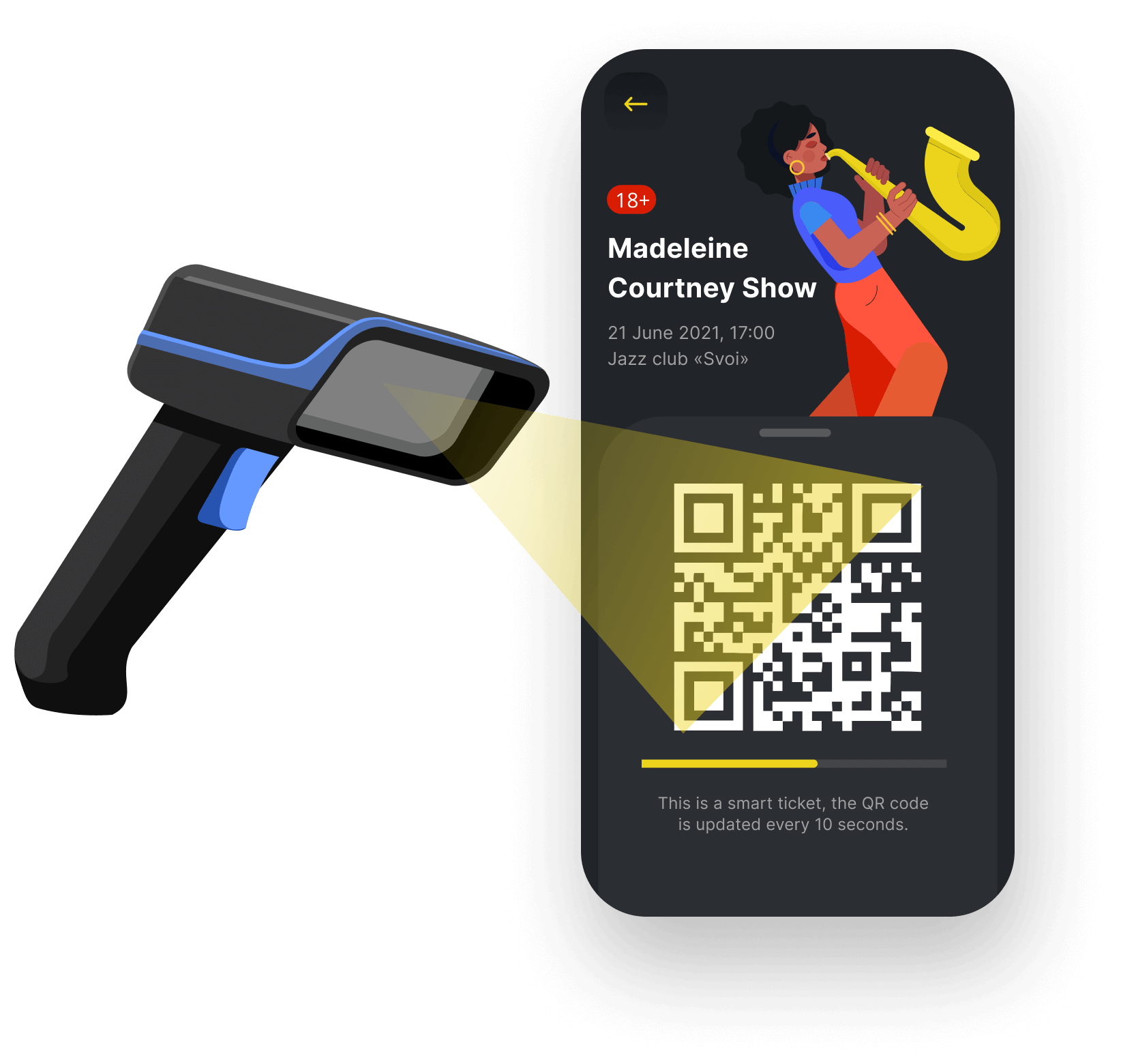 We rent modern stand-alone ticket scanners — they are ergonomic and easy to use, any employee can easily handle them. Our scanners are not afraid of bumps and drops, they can work for a long time without recharging, including in heavy rain. And they are also equipped with a SIM card slot and can work anywhere where there is mobile Internet - this is especially important for open areas and major festivals.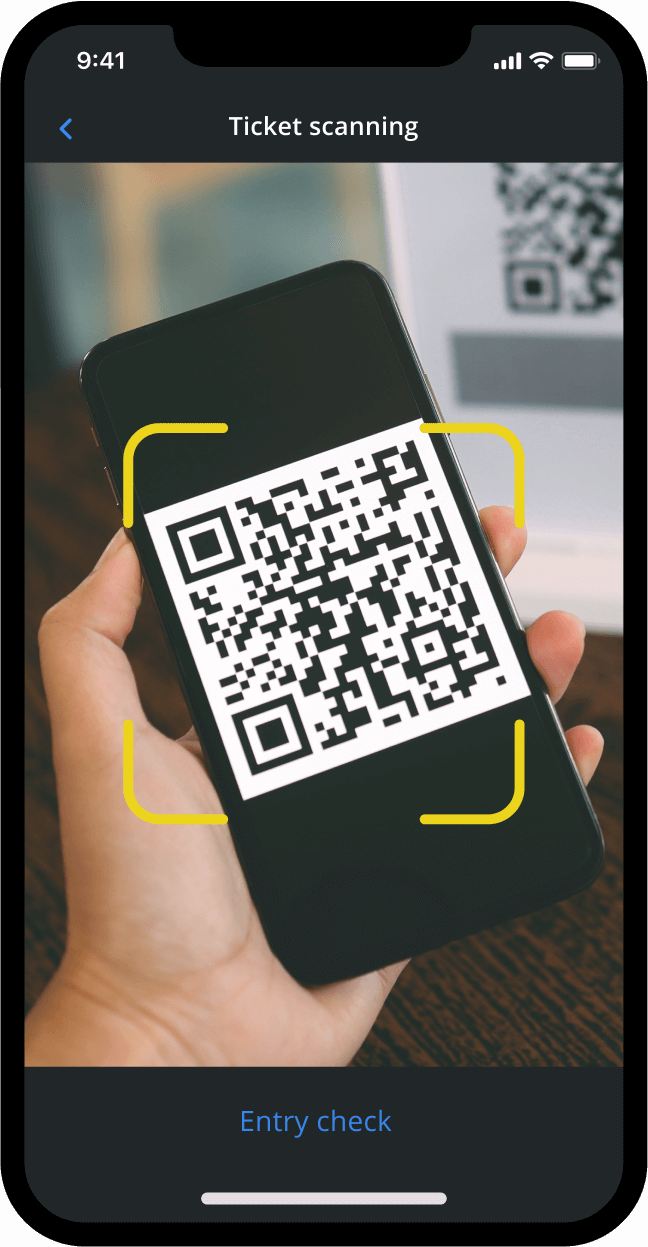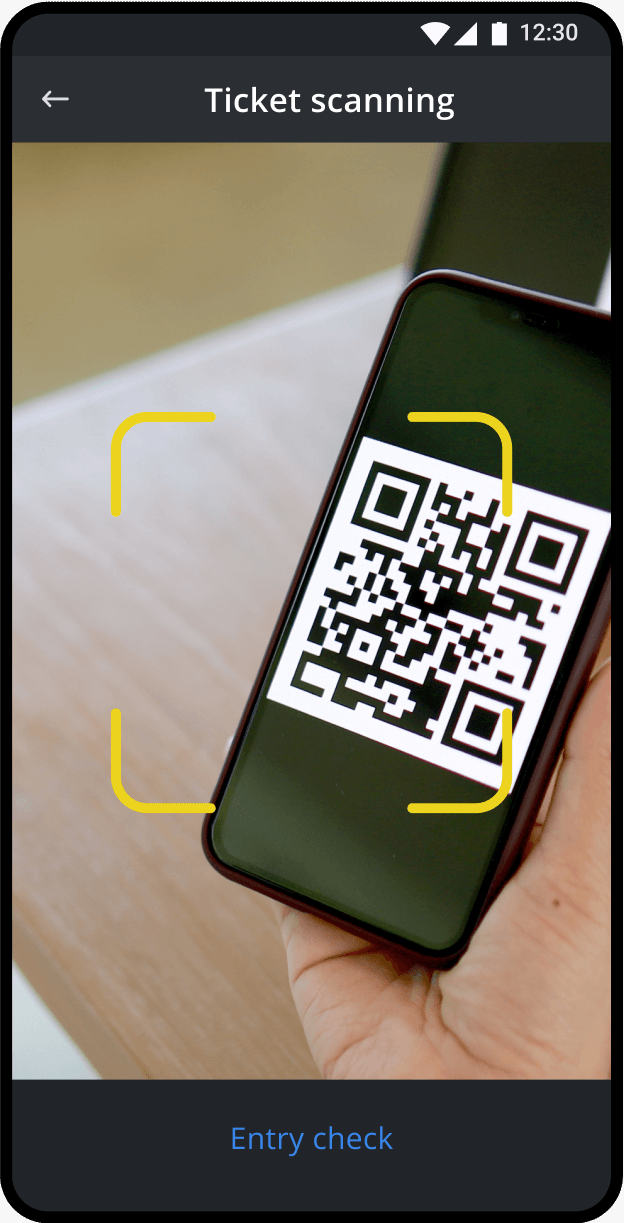 Ticket Scanning App
The most convenient way to arrange ticket checking is to install our scanning app. You do not need any additional equipment, which means you can quickly vary the number of employees at the entrance. The app is available for iOS and Android.
Quick setup in your personal account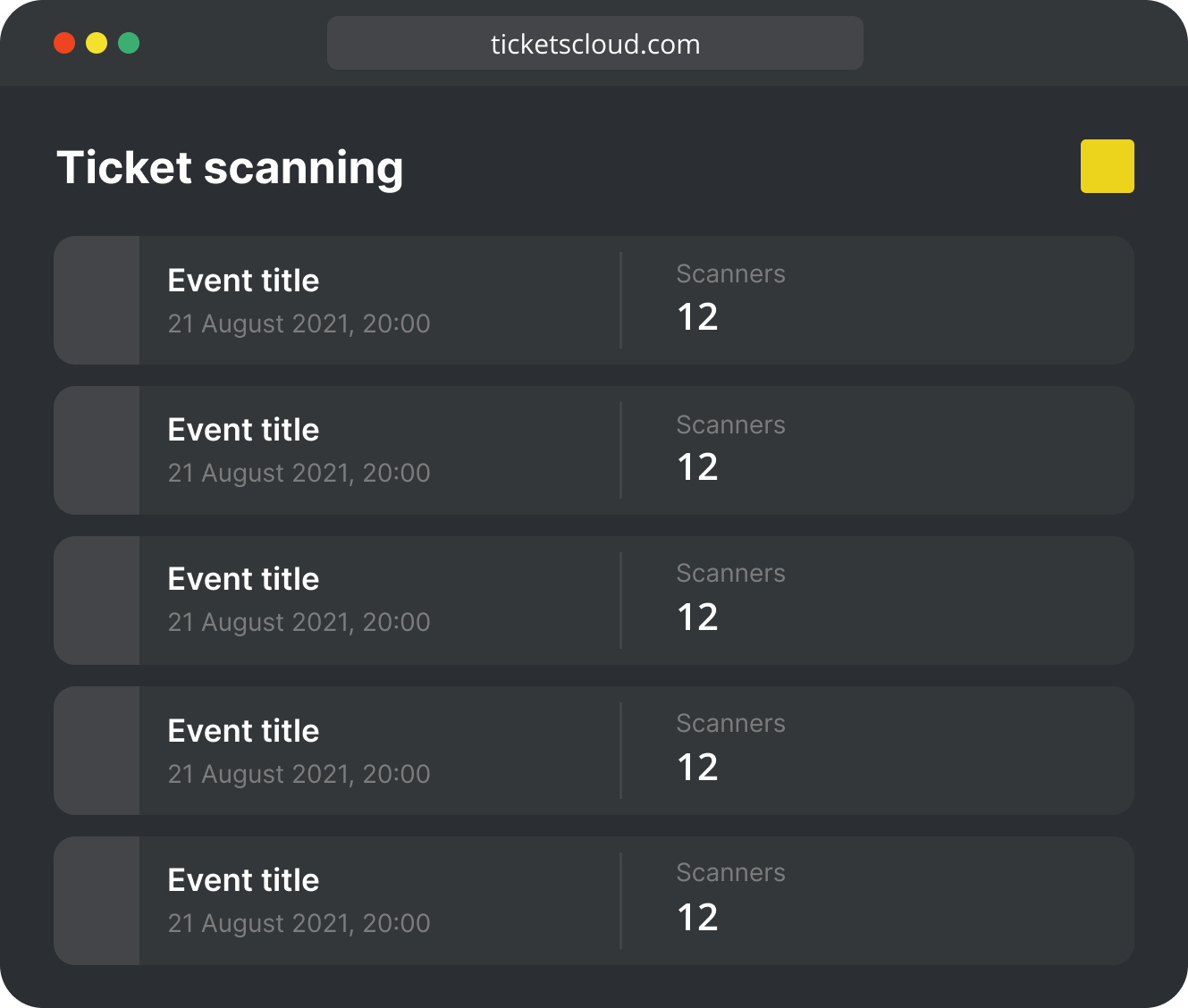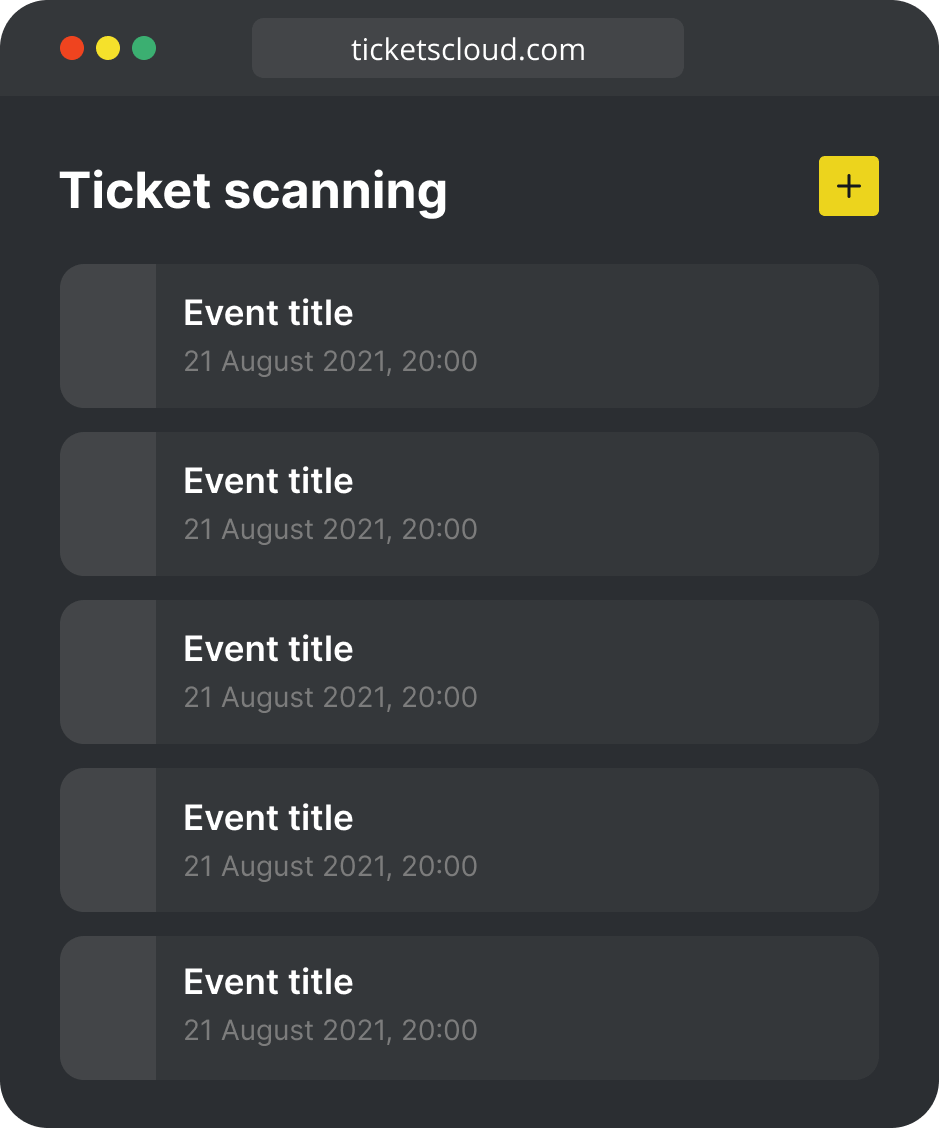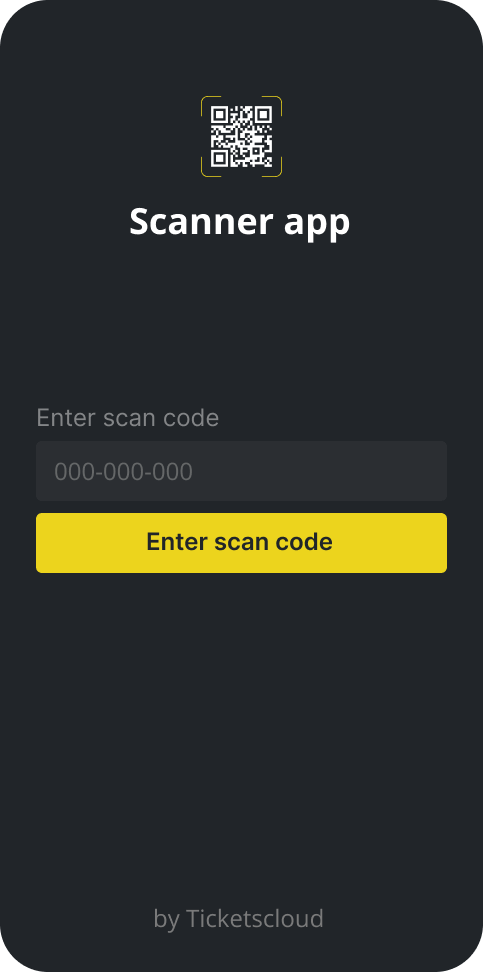 You can set up a ticket scanning system in our Personal Account in just a few minutes - there is no need for any special knowledge and time to study cumbersome instructions.

You just need to add the scanner code, then the scanner just needs to enter this code in the application or in the standalone scanner and start working.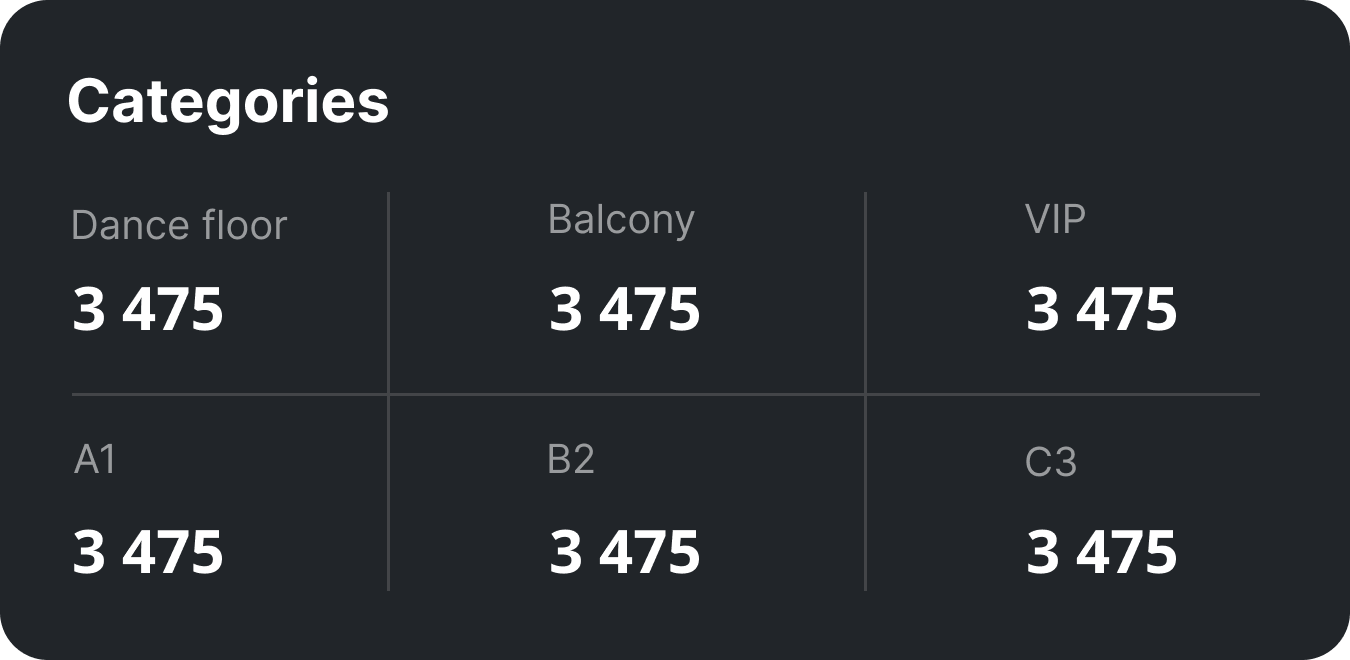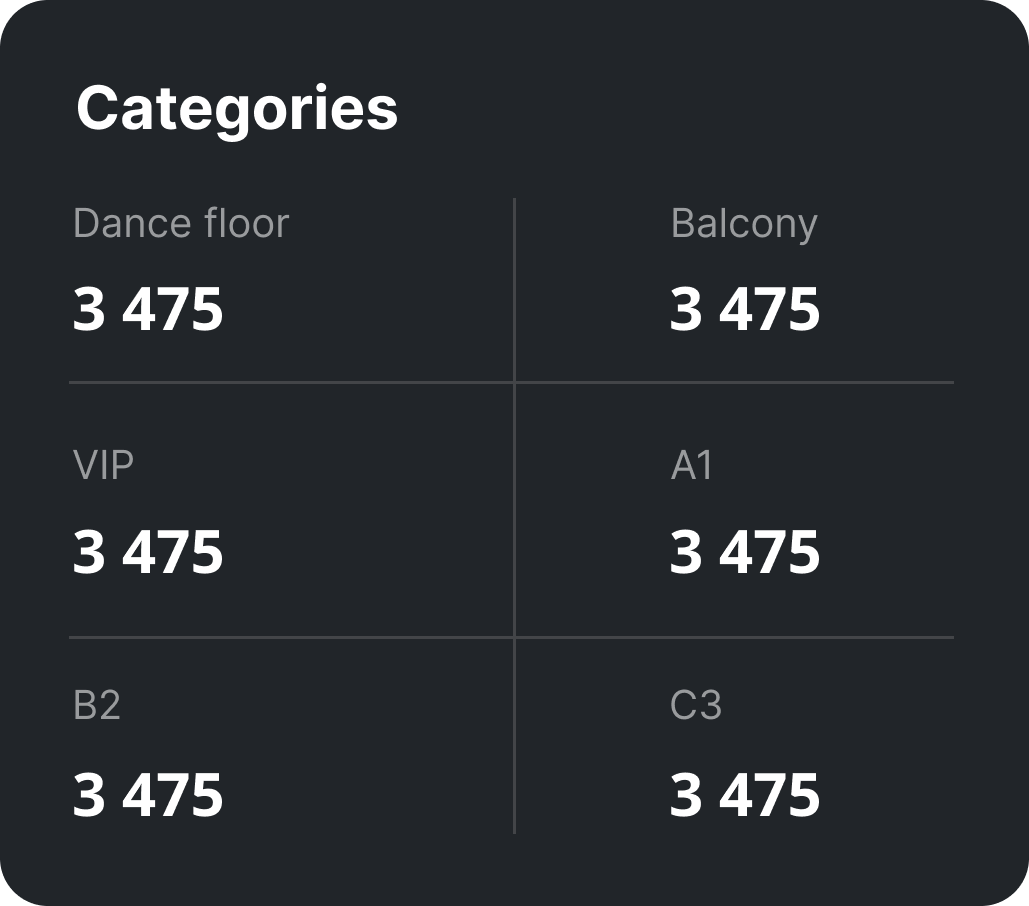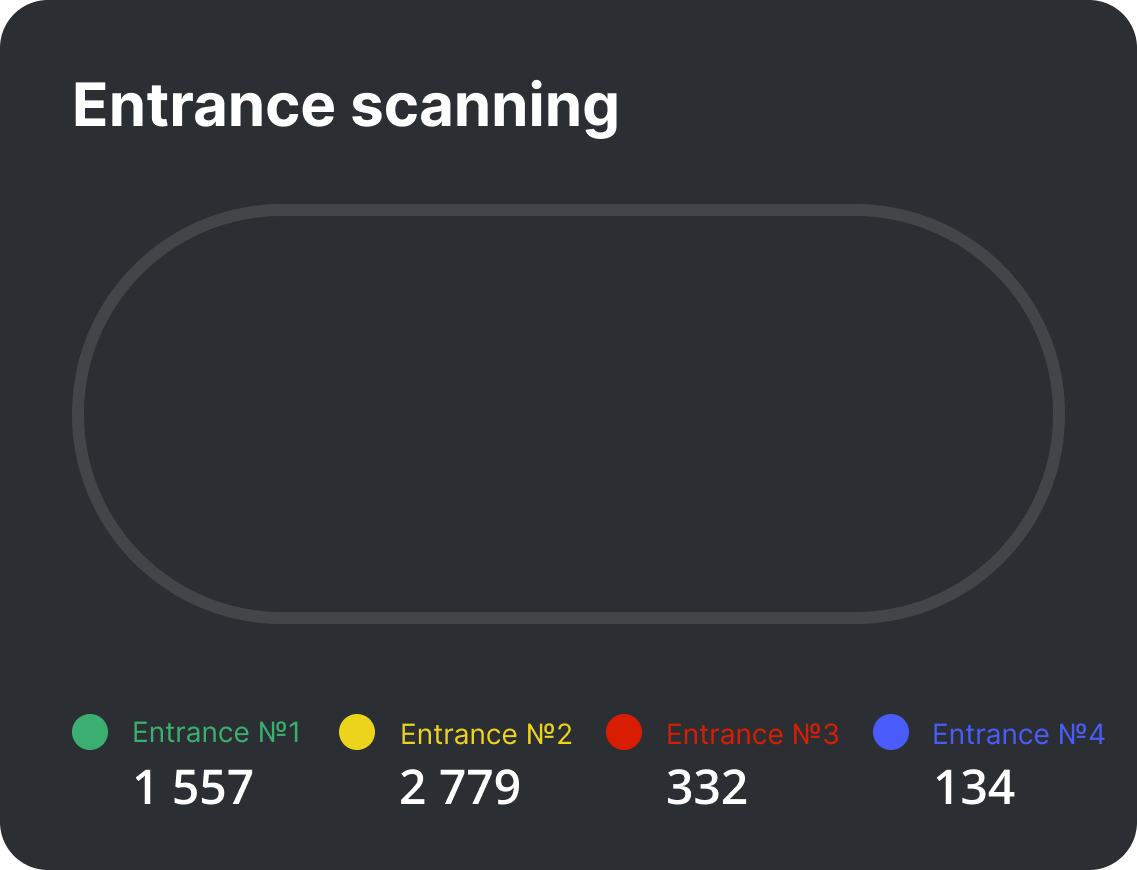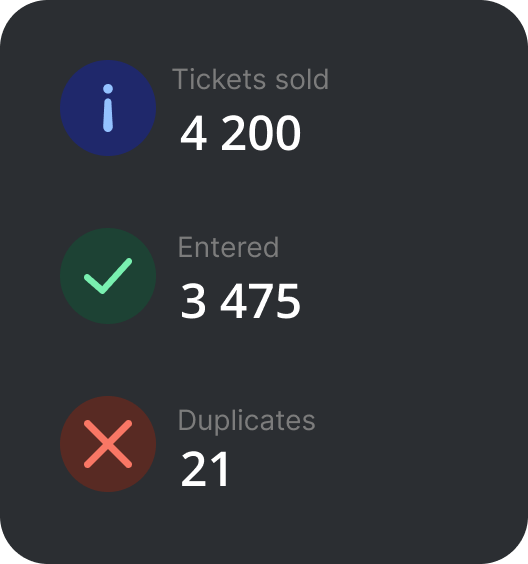 Statistics
Statistics will help you plan access to the event correctly and organize additional entry points to the site for some categories of tickets.
You can also track when there is a rush at the entrance, and increase the number of scanners to avoid queues. In the scan reports, you will also see the number of invalid (i.e. fake) tickets. If there are many such tickets at your events, we advise you to switch to smart tickets in our Vibe application.

We have a Check Point application that allows you to track the process of scanning tickets in real time directly from your smartphone: mark peak hours and check the number of counterfeit tickets.